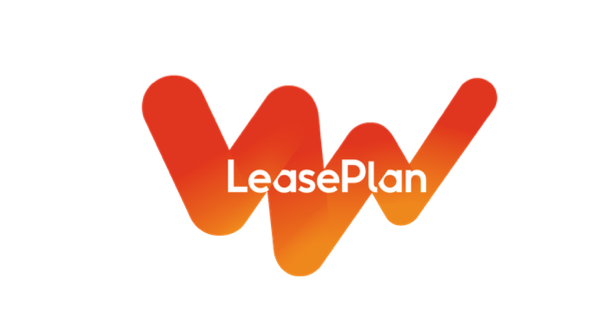 Modernizing Driver Services
Overview
Lease Plan allows corporate customers the ability to lease a single car or manage an entire fleet for their employee drivers. The service will provide customers with any car, any time, anywhere.

The service provides cost savings to the company by being able to track and manage driver safety, vehicle maintenance and compliance reporting. It also allows drivers to upload their key driver documents and maintenance records, and help them find company approved vendors for gas and repairs.


Lease Plans existing driver application was outdated and some functional issues that was holding it back from servicing customers the way they desired. I worked with their internal team to help reimagine what the product could do and what the experience enabled for the driver.

The new product was launched in 2019.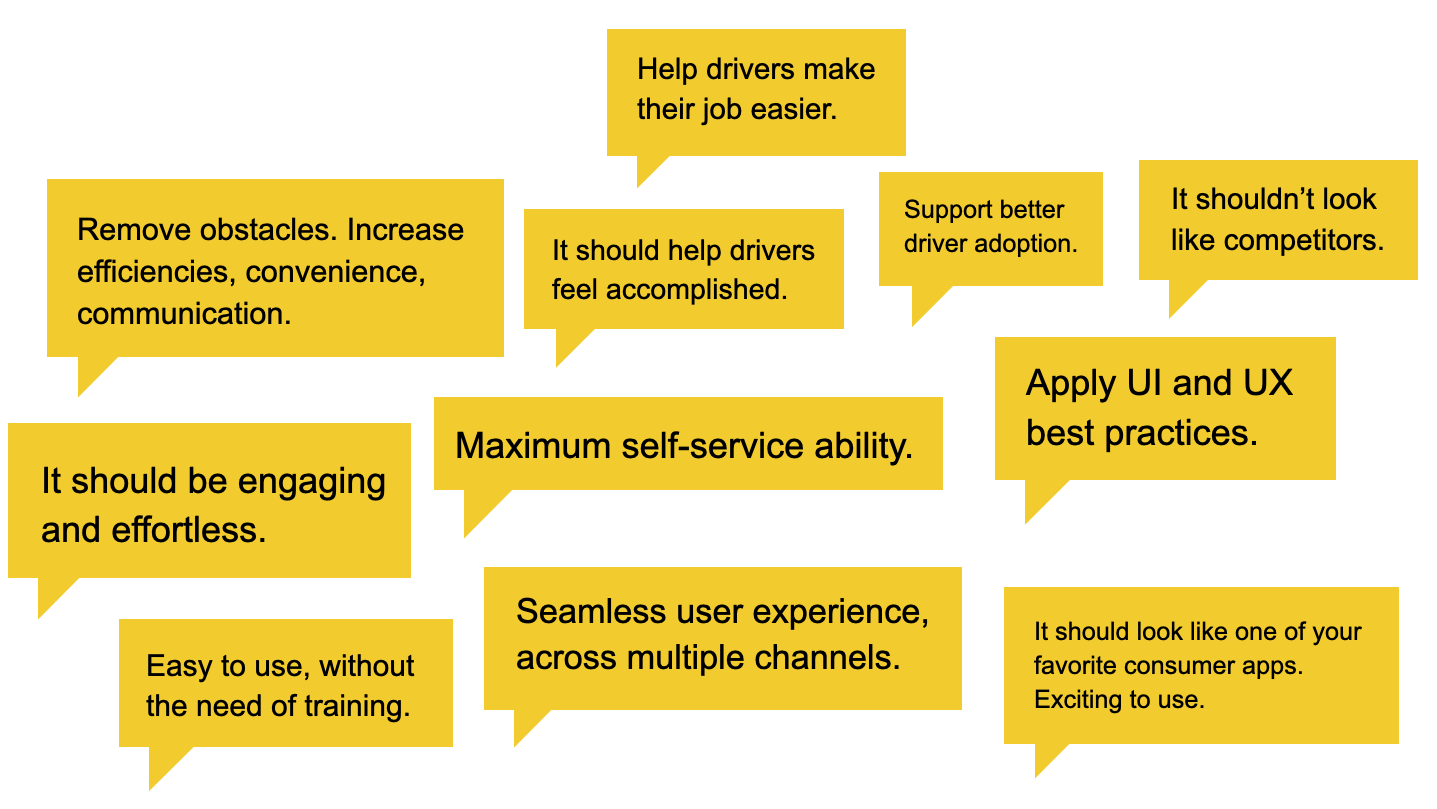 Identifying Pain Points of the
Current State of the Application
Reviewing user ratings/comments and interviewing users, stakeholders and product managers allowed me to get a perspective on what was working and what was not working with the current design of the app.

There was a clear desire to change the product to be more self-service, easier, more efficient, better communication, Increase efficiencies, engaging and effortless and a seamless user experience.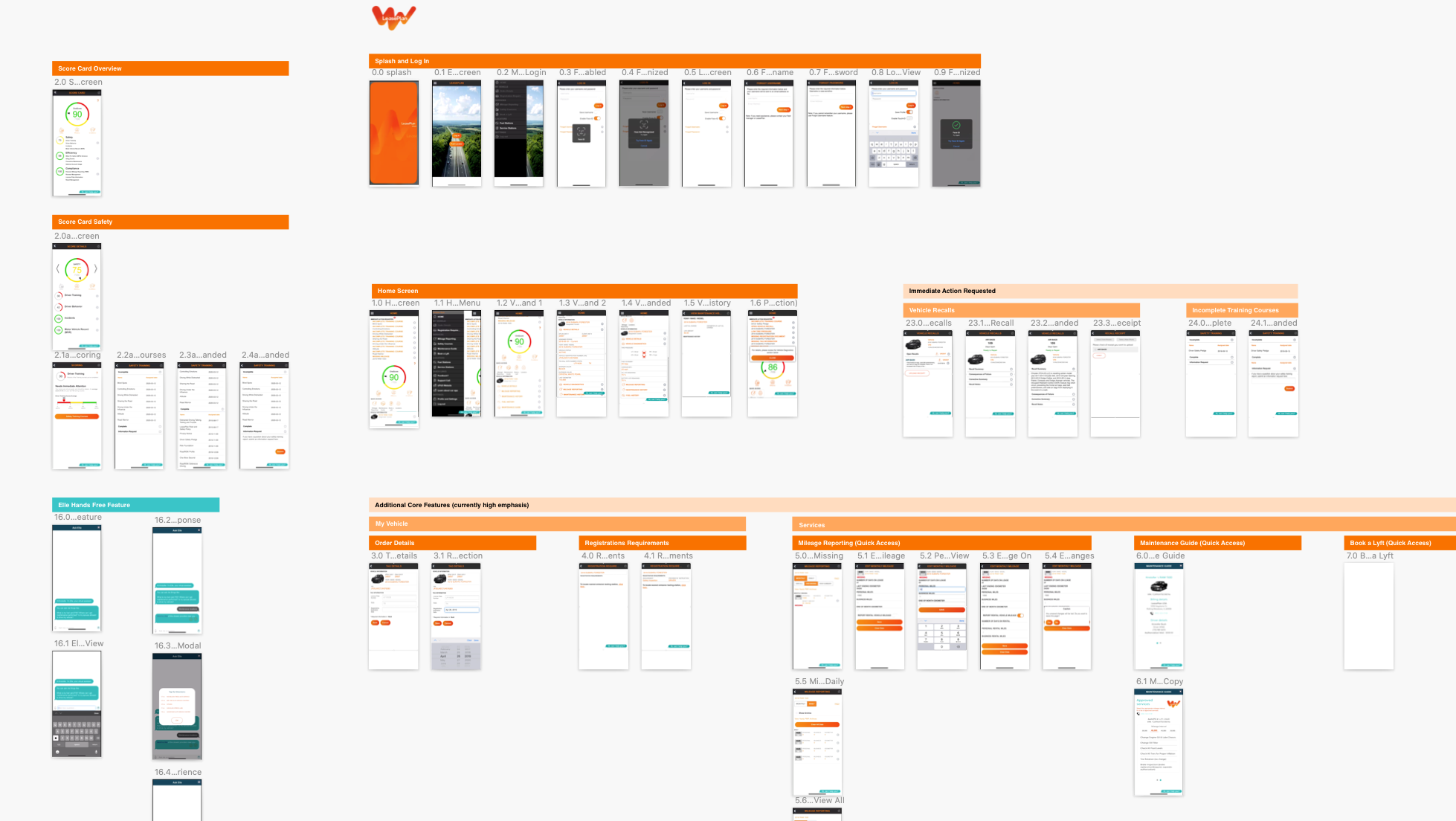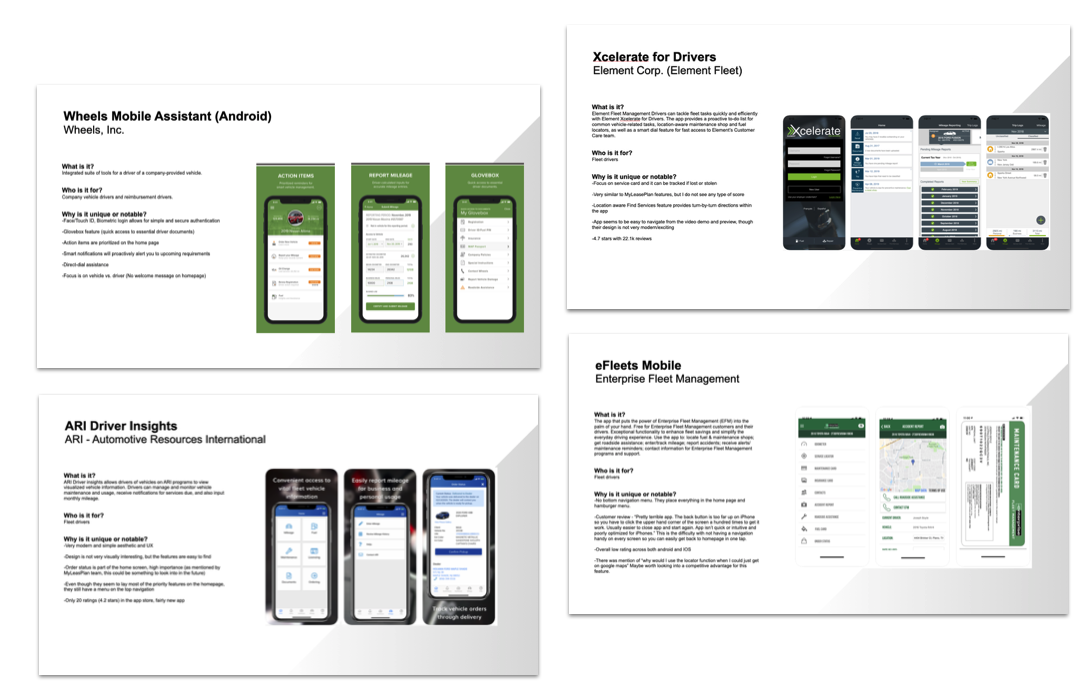 Competitive Analysis
After reviewing the existing app design and understanding stakeholder goals and user feedback, I could begin to look at the competitive landscape of fleet management applications.
• Core features
• Value proposition
• Stand out features
• Heuristic evaluation
• Visual audit