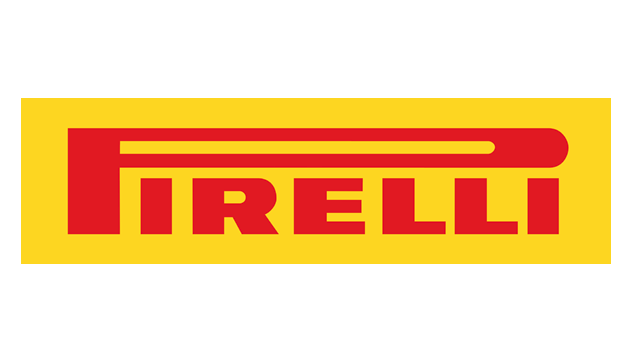 The Ultimate Tire
Gets Connected
Overview
Tires play a critical role in the performance of a car. They are the only point of contact between the vehicle and the road, and as such, they have a significant impact on the car's handling, braking, and overall safety. Good tires provide better traction, which allows the car to accelerate, brake and corner more efficiently.
For supercars and other high-performance vehicles that are used on the race track, the tires play an even more critical role. The high speeds and demanding driving conditions of a race track put a significant amount of stress on the tires, and they must be able to withstand this while providing maximum grip and handling. The tires need to be monitored closely to ensure both performance and safety.


Pirelli developed Connect with patented technology to connect tire sensors to an application that measures tire wear, tread depth and temperature. The application focused on a launch of high-end supercar category, and introduced lifestyle features to connect drivers and display a calendar of driving events. Customers of the application could also browse and new tires for their specific cars, and order concierge services for changing tires at any location.

Pirelli Connect was first introduced during the prestigious Geneva Motor Show and was a milestone for Pirelli's Cyber division.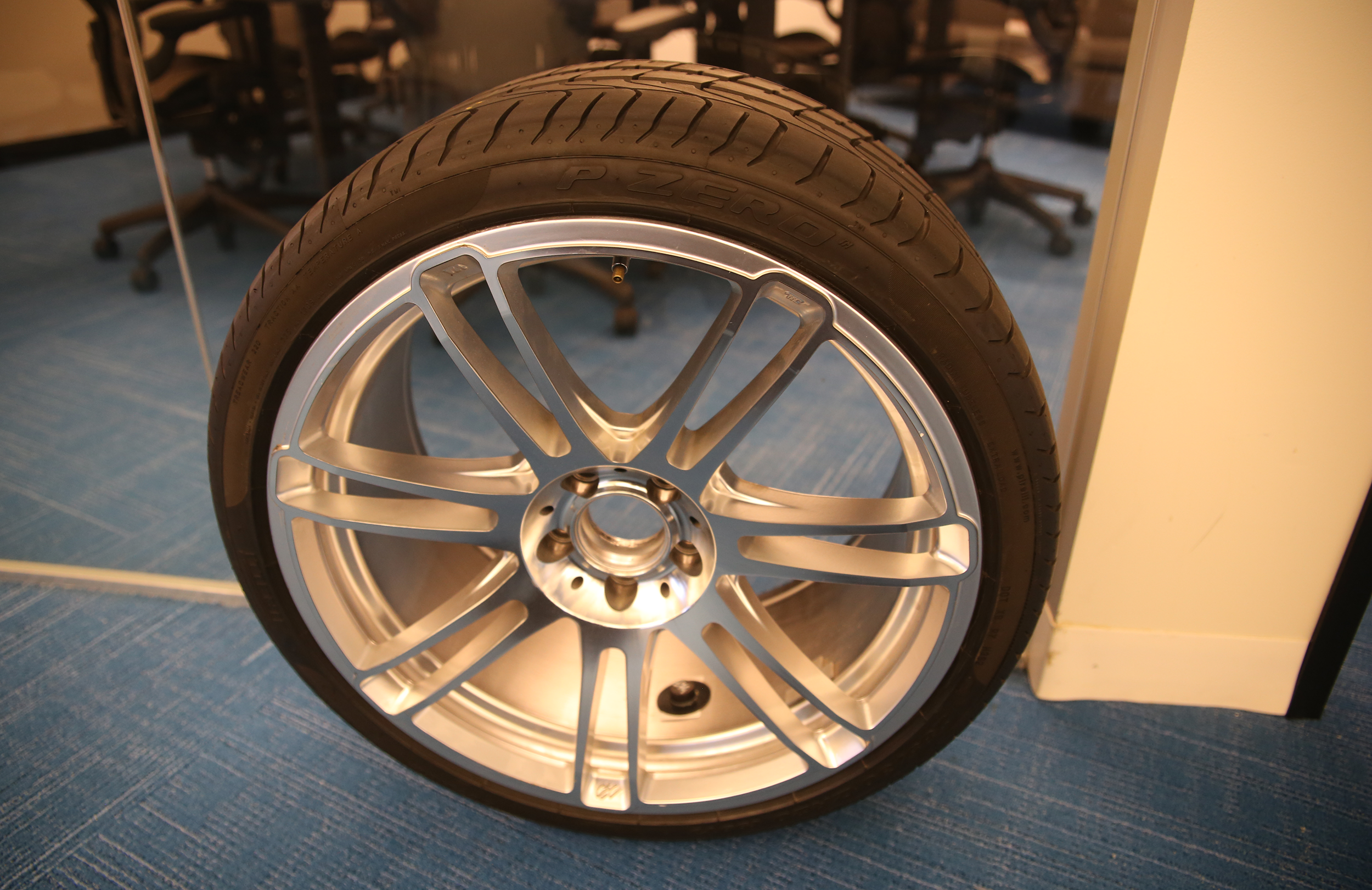 The connected tire
The world's first tire sensor could not only measure air pressure and temperature, but could also measure tread wear with an advanced algorithm.

This technology would be the cornerstone that inspired a digital application to manage the tire performance. The app also envisioned other features to keep user's using the app and add new value.
• Tire diagnostics
• Emergency roadside service
• Tire ordering and concierge installation
• Pirelli calendar
• Sponsored super car meet ups and track events
• Car photo gallery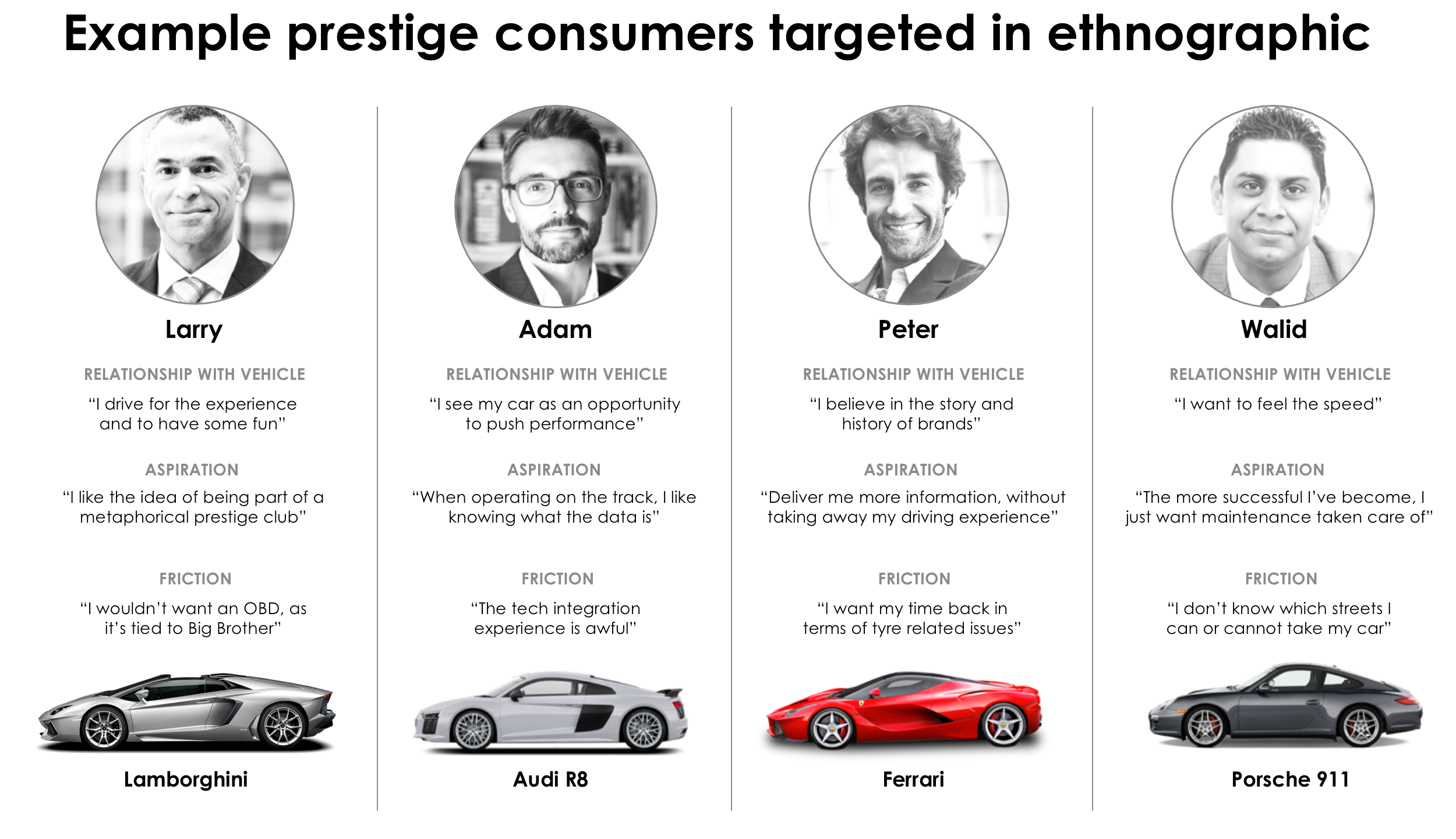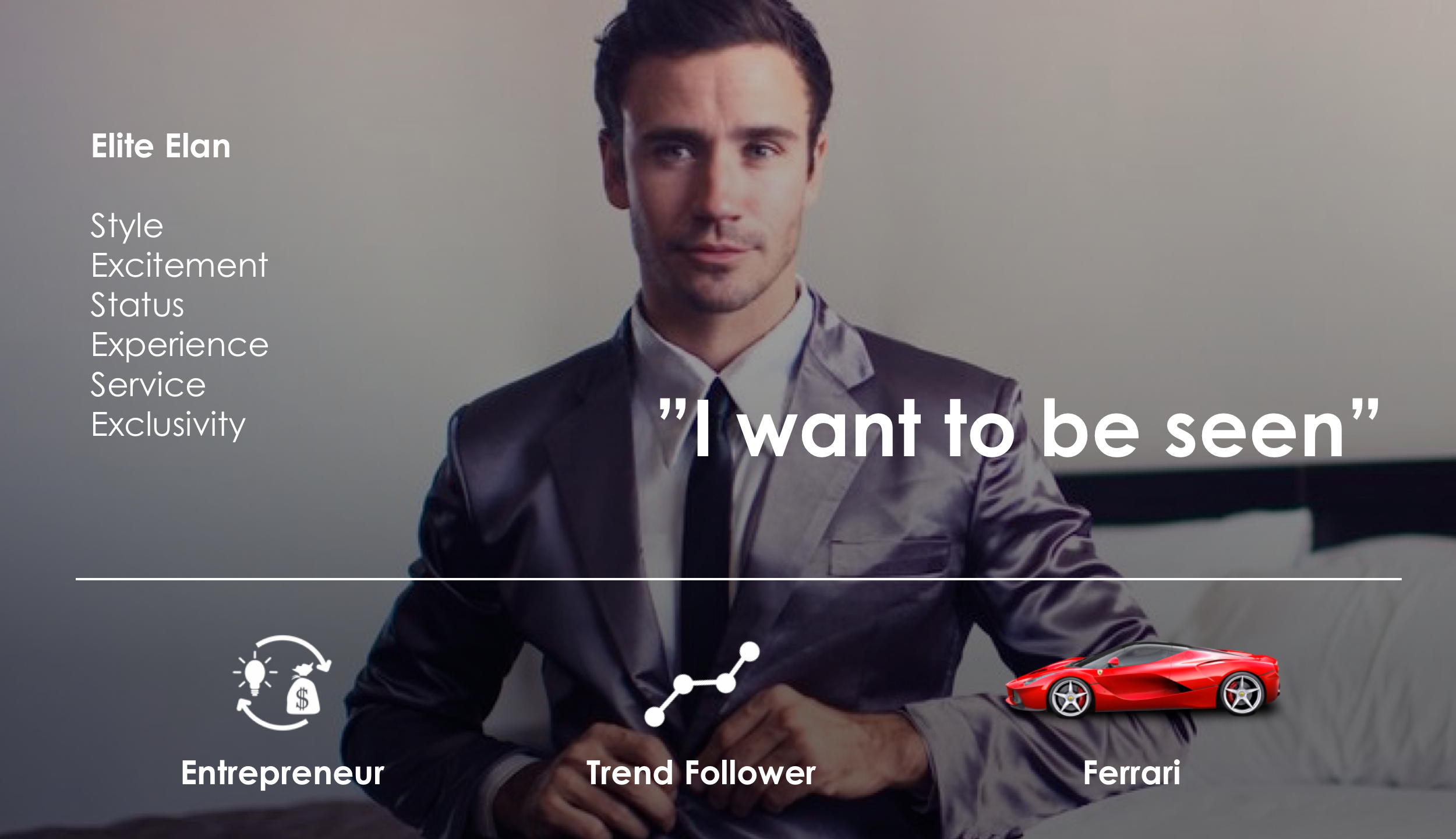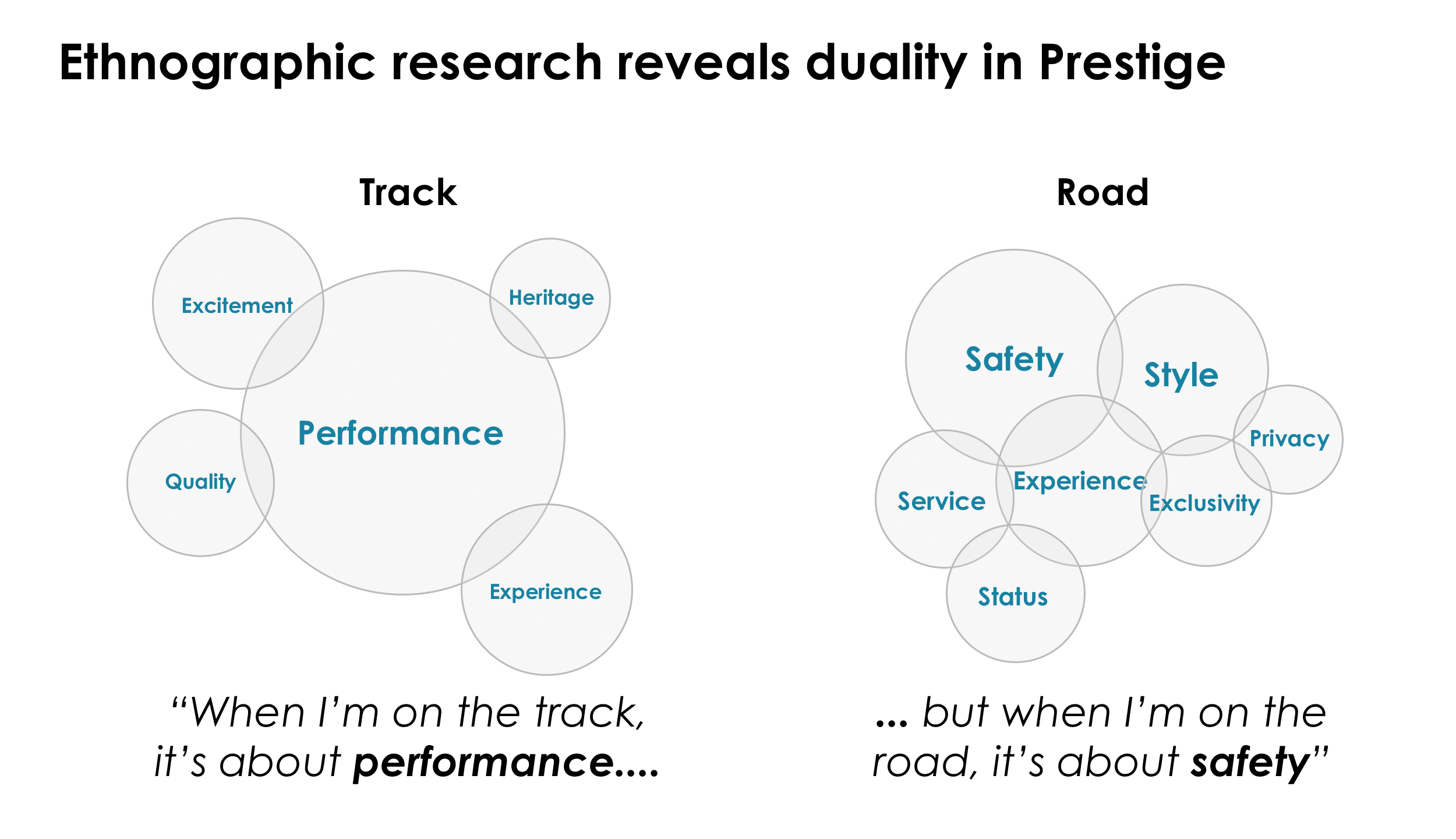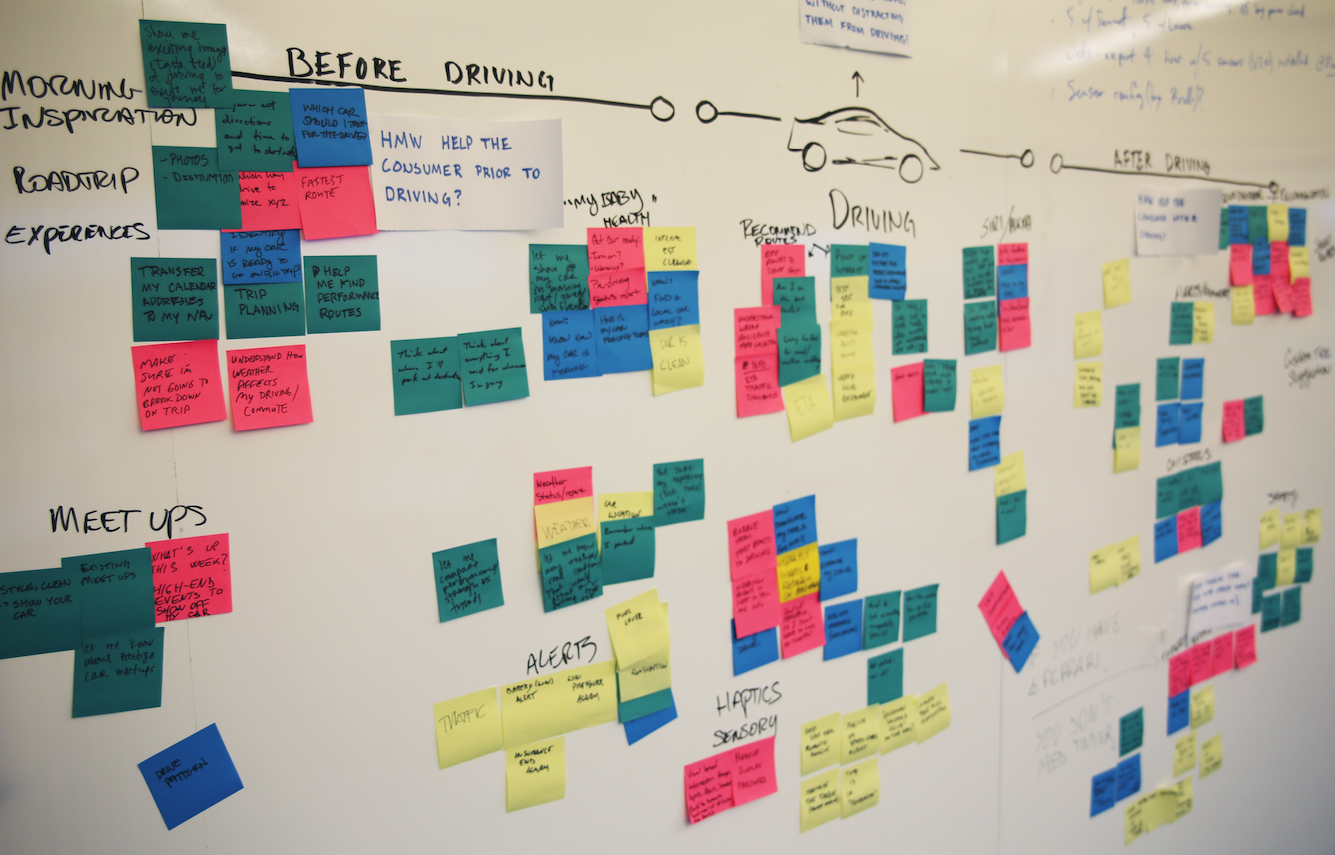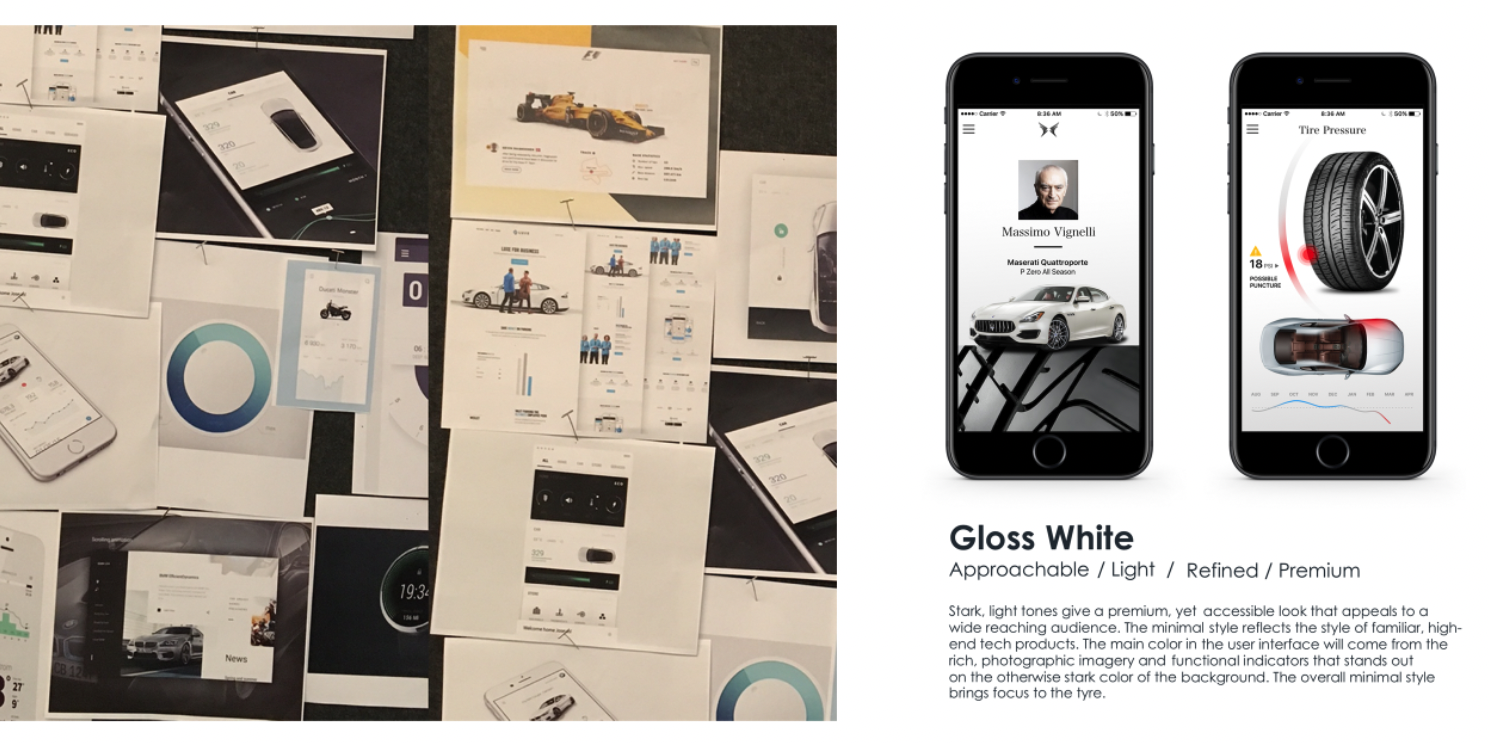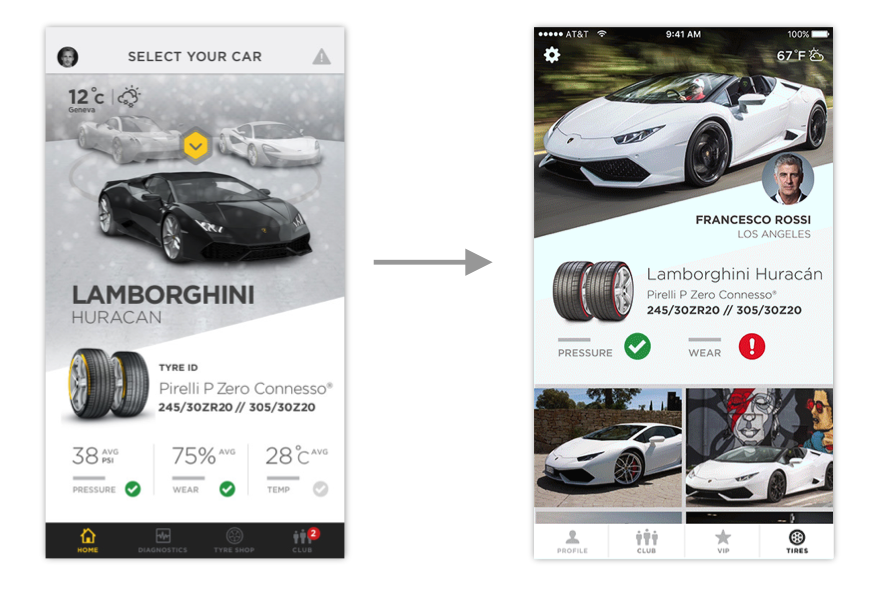 Revised home screen after user testing
The Geneva Auto Show became our testing grounds for talking with supercar drivers that fit our target market. They were passionate about high end cars, owned multiple prestige vehicles, and understood the value of quality tires and how it affects both road and track performance. They were quick to pull out their phones to show photos of their cars, but it took time to scroll their their gallery to find those photos. The behavior inspired the idea of having a gallery for their car photos accessible from the home screen. They also provided feedback that rather than seeing a general representation of their cars on the home screen, they would rather see photos of their actual color. This also inspired change in the home screen.